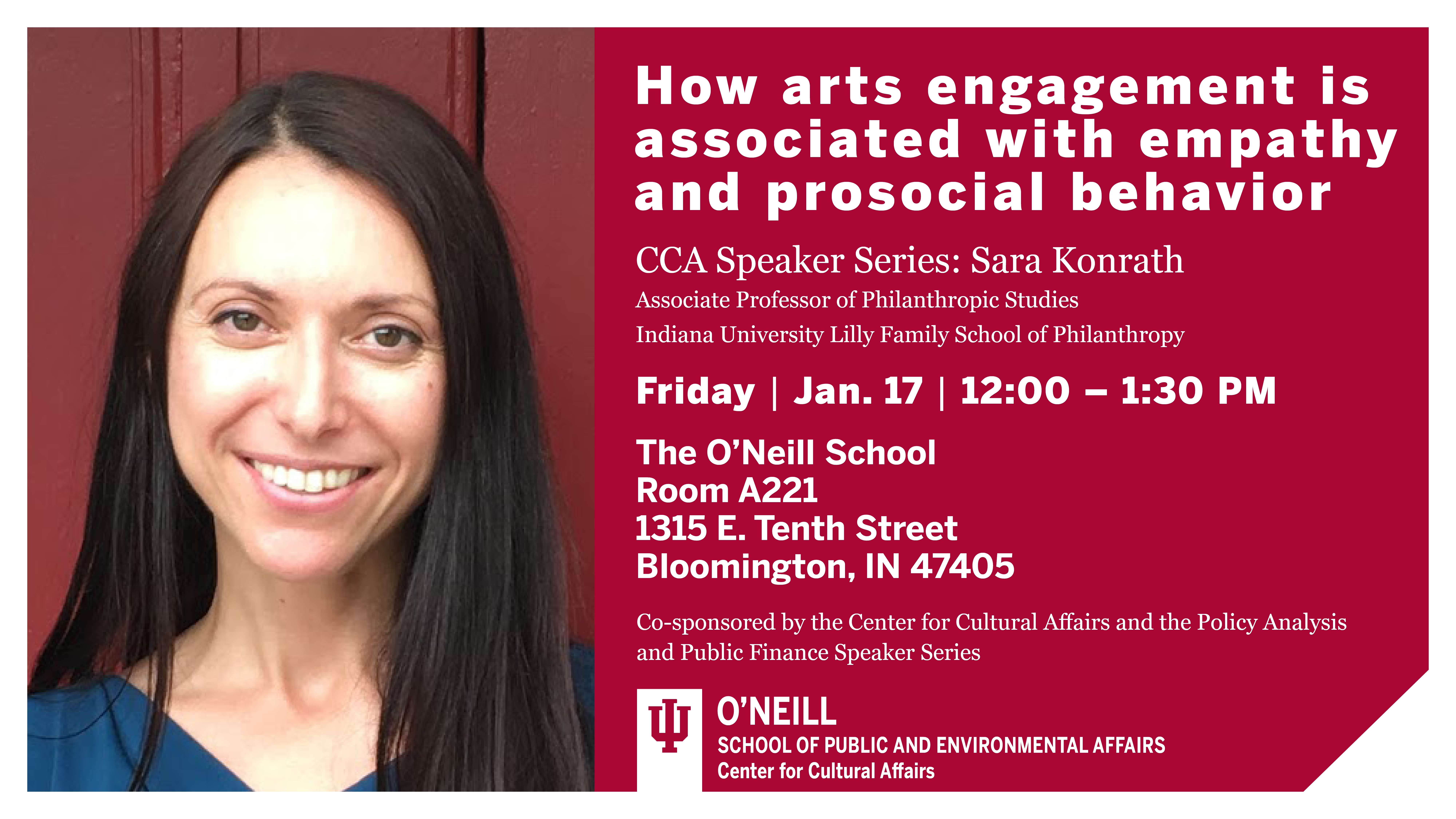 Sara Konrath is an Associate Professor of Philanthropic Studies at the Indiana University Lilly Family School of Philanthropy. She received her PhD in Social Psychology from the University of Michigan. Konrath is the director of the Interdisciplinary Program on Empathy and Altruism Research (iPEAR), a research lab with a primary focus on motivations, traits, and behaviors relevant to charitable giving, volunteering, and other prosocial behaviors. Her work has been published in top scientific journals and has been featured in national and international media outlets. See www.iPEARlab.org for more information.
Logistics
Paid parking is available at the Fee Lane Garage located nearby the O'Neill School.
709 N. Fee Lane
Bloomington, IN 47408
(Located at the corner of Eleventh Street and Fee Lane)

The event will be held at the O'Neill School. The room is A221.

RSVP for in-person and remote attendance
Learn more about the speaker series
Co-sponsored by the Center for Cultural Affairs and the Policy Analysis and Public Finance Speaker Series.