Panelists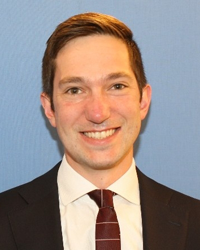 James Marrone
Jim Marrone is an economist at the RAND Corporation in Arlington, VA. His work primarily supports the Departments of Defense, State, and Homeland Security on national security-related topics, including black markets and counter-terrorism. His work on the antiquities market has been published in numerous journals, books, and reports. That work includes a variety of analyses of the size, scope, and structure of the market, including: the size of the black market; effects of laws and court decisions on market behavior; and the networks connecting dealers and auction houses.
As part of a project team at the University of Chicago, his work was the first to estimate the potential market value of an unexcavated archaeological site. More recent work at RAND evaluated the size of the market and its ties to terrorist funding, debunking claims made by others regarding the value of the illegal market. That work has been invoked in the public debate concerning the Treasury's anti-money laundering regulations for antiquities, and discussed in the Atlantic, Art Newspaper, and elsewhere. His other arts-related work has included analytic support to FEMA and the government of Puerto Rico to develop a recovery plan for cultural resources in the aftermath of Hurricane Maria, and analyses of how COVID-19 affected artists and the arts industries. He teaches in the economics department at Johns Hopkins University School of Advanced International Studies, as professor of policy analysis at the Pardee RAND Graduate School. He received his Ph.D. in economics from the University of Chicago.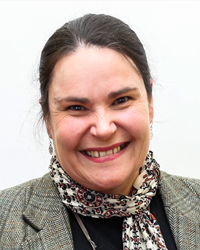 Jen Snowball
Jen Snowball is a professor of Economics and Head of Department at Rhodes University, South Africa. She is also a researcher at the South African Cultural Observatory (SACO). Her research interests are focused mainly in the fields of cultural economics, the cultural and creative industries, and environmental economics.
Her research work in cultural economics has included developing and testing a framework for the monitoring and evaluation of publicly funded arts and culture, cultural mapping studies, employment in the cultural and creative industries, and international trade in cultural goods and services in emerging markets. She has published widely in the economics of arts and culture and is a member of the Executive Board of the Association for Cultural Economics International (ACEI).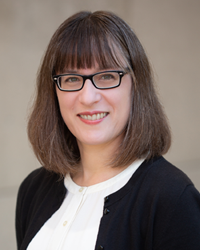 Jennifer McComas
Dr. Jennifer McComas, PhD, is Curator of European and American Art at the Eskenazi Museum of Art, Indiana University. She also holds affiliated faculty status with Indiana University's Jewish Studies Program and Institute for European Studies. Dr. McComas established the museum's Nazi-era provenance research project, one of the first and most significant efforts of its kind at a university art museum. She has published and presented widely on the intersection of modern art and politics in the United States and Germany during the 1930s, World War II, and the Cold War, as well as on issues pertaining to curatorial practice. Her book Swing Landscape: Stuart Davis and the Modernist Mural (Yale University Press, 2020) was recognized as the "Outstanding Exhibition Catalogue of 2020" by the Midwest Art History Society. Currently, Dr. McComas is conducting research for a forthcoming exhibition titled Remembrance and Renewal: American Artists and the Holocaust, 1940-1970. She is the recipient of research and exhibition grants from the Terra Foundation for American Art, Wyeth Foundation for American Art, and Memorial Foundation for Jewish Culture.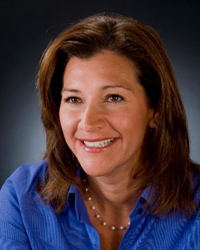 Jackie Swift
Jackie Swift (Comanche/Ft Sill Apache) is the Repatriation Manager for the Smithsonian's National Museum of the American Indian (NMAI).  Her role includes implementing the NMAI's repatriation policy and procedures, with an emphasis on the return of ancestral remains and their burial accompaniment back to their communities of origin, both domestically and internationally.  This includes implementing the department's two-pronged approach for repatriation case work that proactively addresses human remains cases, as well as claims asserted by tribes, First Nations, and Indigenous communities.  More recently, Ms. Swift participated on the Smithsonian's Ethical Returns Working Group and the Implementation Working Group tasked with developing a formal policy that would allow for the shared stewardship arrangements and/or the return of collections based on ethical considerations.  She holds an MA in American Indian Studies from the University of Tucson and a BA in Native American Studies from the University of Oklahoma.  Jackie has had the privilege to work on the opening of the NMAI New York museum in 1994, as well as the NMAI Mall museum in 2003.  She has a combined experience of over 20 years at the NMAI, with the last 16 years in the Repatriation Department.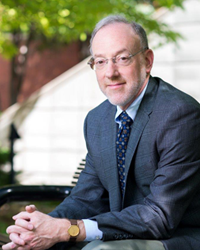 Joel Waldfogel
Joel Waldfogel is the Frederick R. Kappel Chair in Applied Economics, the Associate Dean for MBA and MS Programs at the University of Minnesota's Carlson School of Management, and a research associate of the National Bureau of Economic Research.  Before coming to Carlson, Waldfogel was at the University of Pennsylvania's Wharton School (1997-2010), where he was the Ehrenkranz Family Professor of Business and Public Policy and had served as department chair and associate vice dean.  Between 1990 and 1997, he was an assistant and later an associate professor of economics at Yale University.  During 2021-2022 he was the Kaminstein Scholar at the US Copyright Office. Waldfogel's main broad research interests are industrial organization and law and economics. Most of his research since 2004 has focused on copyright-related issues. Since 2010 he has done research, and has published papers, on the broader impacts of digitization on the supply of new products in creative industries.  His most recent research concerns the roles of platforms in product discovery.
He has published over 75 articles in scholarly outlets, including the American Economic Review, the Journal of Political Economy, and the RAND Journal of Economics.  He has published two books, The Tyranny of the Market: Why You Can't Always Get What You Want (Harvard University Press, 2007), Scroogenomics: Why You Shouldn't Buy Presents for the Holidays (Princeton University Press, 2009), as well as Digital Renaissance (Princeton University Press, 2018).  He has also written for Slate.  Waldfogel is a co-editor of the forthcoming Handbook of Media Economics.  He also coedited the 2012 Oxford Handbook of the Digital Economy.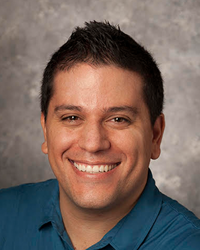 Ömer Özak
Ömer Özak is an Associate Professor of Economics at Southern Methodist University. He holds a B.S. in economics (Summa Cum Laude) and an M.S. in mathematics (Summa Cum Laude) from the Universidad Nacional de Colombia and a Ph.D. in Economics from Brown University. His research explores the deep historical origins and long-run consequences of some of the most fundamental cultural human and economic characteristics that are at the roots of contemporary comparative economic development across countries regions and ethnic groups. In particular he studies how the interaction of bio-geographical cultural institutional and technological factors have determined the evolution of societies in the course of human history. This interdisciplinary research agenda lies at the intersection of comparative development economic growth political economy cultural economics and evolutionary economics and it further contributes to the fields of cultural and human evolution and cultural anthropology. His research has been published in top general interest and field journals in economics including The American Economic Review, The Journal of the European Economic Association, and the Journal of Economic Growth.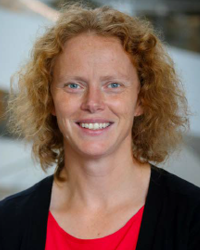 Imke Reimers
Imke Reimers is an associate professor of economics at Northeastern University. She received a Ph.D. in economics from the University of Minnesota in 2013, and she spent a year in the digitization and copyright initiative at the National Bureau of Economic Research before becoming an assistant professor at Northeastern. She is broadly interested in the industrial organization of digital markets, information, and intellectual property. Her research, which has been published in top journal in economics and management science, mainly focuses on two specific questions: 1) how does intellectual property policy affect access to information and cultural goods; and 2) how does information technology affect consumer and firm decisions as well as the functioning and efficiency of markets?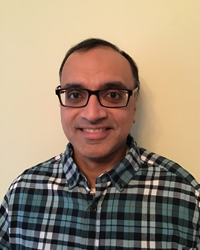 Sunil Iyengar
Sunil Iyengar directs the Office of Research & Analysis at the National Endowment for the Arts, where he has established two award programs for arts researchers, including the NEA Research Labs initiative, and a national public repository of arts and cultural data. He chairs a federal Interagency Task Force on the Arts and Human Development and oversees research partnerships with the National Institutes of Health, the U.S. Census Bureau, and the Bureau of Economic Analysis, among other entities. His office supports the Sound Health Network (a partnership with the University of California San Francisco to promote research on music and health) and routinely conducts strategic planning, program evaluation, and performance measurement activities on behalf of the Arts Endowment. Sunil contributes to a monthly blog post ("Measure for Measure") and podcast ("Quick Study") on arts research. Both are available at the NEA website and at ArtsJournal.com.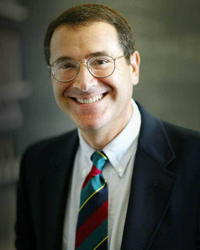 David Galenson
David Galenson is professor of economics at the University of Chicago and academic director of the Center for Creativity Economics at the Universidad del Cema, Buenos Aires.  He is the author of Painting Outside the Lines (Harvard, 2001), Old Masters and Young Geniuses (Princeton, 2006), Conceptual Revolutions in Twentieth-Century Art (Cambridge, 2009) and Innovators (Oxford, forthcoming).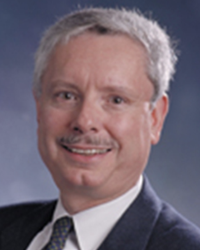 Bruce Seaman
Bruce Seaman is a former staff economist and consultant in antitrust for the U.S. Federal Trade Commission, former chair of the Georgia State University economics department, and former president of the Association for Cultural Economics, International. His research includes models of arts industry funding, economic impact versus contingent valuation models of local economic development, static and dynamic price discrimination, competition in the arts and non-profit sectors, demand analysis in the arts, the relationship between the cultural and sports sectors, private and public school choice, international trade in cultural goods, the private sector and cultural heritage, local tax incidence and exportability, utilities regulation, and the economic effects of illegal behaviors.
In addition to many book chapters (and two editions of his co-edited Handbook of Research on Nonprofit Economics and Management), his articles have appeared in such journals as American Economic Review (Papers & Proceedings), Journal of Socioeconomics, Public Finance Quarterly, Journal of Behavioral Economics, Utah Law Review, Journal of Cultural Economics, Social Science Quarterly, Nonprofit Policy Forum, Estudios de Economía Aplicada (Spain) and Estudios Públicos (Chile).   While receiving his PhD in economics at the University of Chicago, he also taught undergraduate economics and philosophy at Chicago and DePaul Universities, and economics at Indiana University, Northwest.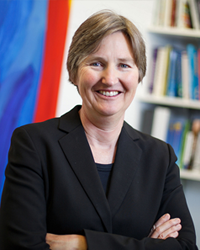 Kathryn Graddy
Kathryn Graddy is the Dean of the Brandeis International Business School and the Fred and Rita Richman Distinguished Professor of Economics at Brandeis University. Her research focuses on the economics of art and culture and more generally, industrial organization. She has published extensively in the field of the economics of the arts, with papers in top international journals including the American Economic Review, Management Science, the Journal of Economic Literature, the Rand Journal of Economics, and the Journal of Economic History, among others. She has written policy papers on Artist Resale Rights for the World Intellectual Property Organization (WIPO) and the UK Patent Office, and she is a former Editor of the Journal of Cultural Economics. She has also written a series of papers on the Fulton fish market, with publications in the Review of Economic Studies, the Journal of Economic Policy, and the Rand, among others. Kathryn was awarded an honorary doctorate from Copenhagen Business School in 2018.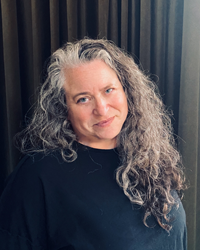 Carole Rosenstein
Carole Rosenstein is Professor of Arts Management and affiliated Professor of Folklore at George Mason University in Virginia. She studies cultural policy and the social life of the arts and culture with a focus on cultural democracy and cultural equity. Her most recent book is Understanding Cultural Policy (Routledge 2018). Dr. Rosenstein holds a PhD in cultural anthropology and employs qualitative approaches and interpretation as well as quantitative data and analysis in her work. From 2000-2007, she worked on the cultural policy portfolio at the Urban Institute in Washington, DC.
Carole has led many large-scale research studies, including commissions from the National Endowment for the Arts, the National Endowment for the Humanities, the Institute of Museum and Library Services, and the American Academy of Arts and Sciences. She has in-depth, on-the-ground knowledge of arts centers all around the U.S., having led field studies in New York, Los Angeles, Chicago, the District of Columbia, Houston, San Francisco, Boston, Santa Fe, New Orleans, and coastal Maine. Dr. Rosenstein is a past Rockefeller Humanities Fellow in Cultural Policy at the Smithsonian Center for Folklife and Cultural Heritage in Washington, DC.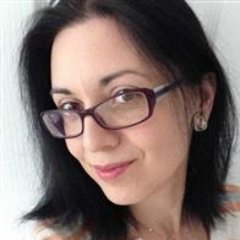 Annie Tubadji
Annie Tubadji is an Assistant Professor in Economics at Swansea University, the UK. She is a cultural economist studying cultural bias in economic choice and its implications for happiness, altruism and socio-economic development. She obtained her PhD from Regensburg University, Germany in 2011. Annie has been developing her unique research paradigm termed Culture Based Development (CBD) since 2007. In 2021, the Learned Society of Wales awarded Annie's CBD paradigm with the Dillwyn Medal for Social Sciences. Earlier, the CBD Hypothesis was awarded the 2010 "Student Paper Award" by the Association for Institutional Thought (AFIT), Western Social Science Association meeting, Reno 2010. Relatedly, Annie became the holder of the Shackle Scholarship at St. Edmunds, Cambridge University, the UK for 2015-2016. 
Annie's CBD paradigm focuses on the interaction between emotional intelligence and rational choice. It studies the role of culture as a filter for emotion, a filter that informs with meaning and transforms emotions into feelings that affect the way in which the decision maker values every option for choice at stake. The CBD paradigm recombines Max Weber, Pierre Bourdieu and Thorstein Veblen's takes on culture and reinterprets them on regional level. Applying the CBD approach, Annie's contributions have shed further light on the role of culture in the field of regional economics in the domains of: economic growth, labour economics, migration, economics of innovation and entrepreneurship. Her current research interests include economics of happiness, artificial intelligence and labour, narrative economics and socio-economic inequalities.​ 
Annie has previously worked at: University of West of England, the UK; University of Bologna, Italy; University of the Aegean, Greece; Institute for Employment Research (IAB), Germany.​ She has also worked for the UNDP, UNICEF, Gallup International. Currently, Annie is a member of the UNESCO-OECD PASCAL Network of Learning Cities as the official Representative of Swansea University in it.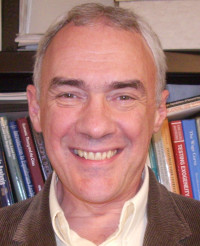 Stephen Sheppard
Stephen Sheppard is the Class of 2012 Professor of Economics at Williams College and Director of the Williams College Center for Creative Community Development (C3D).  Before coming to Williams, he was a member of the faculty at Oberlin College, the London School of Economics, Washington University in St. Louis and Virginia Tech. He has been a visiting faculty researcher at the University of Reading, University of Groningen, and the Gran Sasso Science Institute in L'Aquila, Italy. His research focuses on the economics of the art market and the factors that influence the prices of art works, the economics of housing markets and urban areas, including the impacts of environmental and cultural amenities on property values, land use regulation, the causes and consequences of urban expansion in cities around the world, and the impact of cultural organizations on community development.  
His research has been funded by the National Endowment for the Arts, the Ford Foundation, the World Bank, the National Science Foundation, the Massachusetts Cultural Council, the Institute of Museum and Library Services, the National Center for Real Estate Research, the UK Department of Environment, Transport and the Regions and the UK Department for International Development.  His research has appeared in several edited volumes as well as the Journal of Cultural Economics, Journal of Regional Science, Journal of Urban Economics, Journal of Housing Economics, Urban Studies, Regional Studies, Economic Inquiry, Economica, The Economic Journal, Oxford Bulletin of Economics and Statistics and the Handbook of Regional and Urban Economics.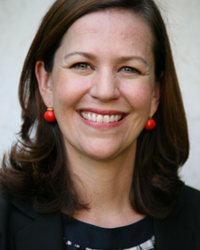 Amy Whitaker
Amy Whitaker is an associate professor at New York University in the Steinhardt School's department of art and art professions. She teaches business to artists, art to businesspeople, and economics and strategy to arts managers. From 2019-2022, she served as a SNAAP fellow, studying the data of the Strategic National Arts Alumni Project. Her paper on DEI and social exclusion in the arts, with co-author Greg Wolniak, was published in the Review of Research in Education, a leading journal in the higher education field. Amy has also published academic articles in Management Science, Artivate, International Journal of Cultural Policy, Journal of Cultural Economics, and Journal of Arts Management, Law, and Society, among others. She is the author of four books: Museum Legs, Art Thinking, Economics of Visual Art, and, with co-author Nora Burnett Abrams, The Story of NFTs: Artists, Technology, and Democracy. She is at work on a new book generalizing her models of fractional equity in art to creative policy design around redistribution, reparations, and economic approaches to revitalizing democracy.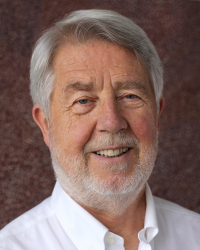 Michael Hutter
Michael Hutter was director of the research unit "Cultural Sources of Newness" at Berlin Social Science Center (WZB) and Research Professor at the Institute of Sociology at Technische Universität Berlin (2008-14). From 1987-2007, he held the chair for Economic Theory at Witten/Herdecke University. He was President of the Association of Cultural Economics International (ACEI) from 1992-1994. He holds a B.A in mathematics from Portland State University (1970), an M.A. in economics from the University of Washington/Seattle (1971), and a doctorate from Ludwigs-Maximilians- Universität in Munich (1976). Among his recent publications are "The Rise of the Joyful Economy. Artistic Innovation and Economic Growth from Brunelleschi to Murakami" (Routledge, 2015), and Three views of a saleroom. Valorization in and valuation of visual artworks by (mostly) Watteau, Altman and Banksy (Journal of Art Market Studies, 2021).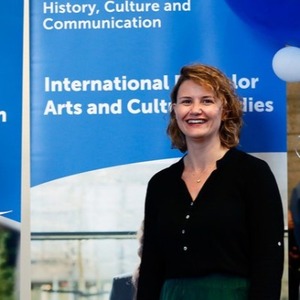 Carolina Dalla Chiesa
Carolina Dalla Chiesa is Assistant Professor of Cultural Economics and Cultural Organizations at Erasmus University Rotterdam (Department of Arts and Culture). Carolina explores mixed methods to unveil the motivations and uses of alternative funding schemes for the arts, patronage, and philanthropy, especially for independent and early-career creators. Her doctoral and master's research delved into Crowdfunding for the Arts and was awarded the Best Thesis Prize (2021) by the Graduate School of Social Sciences at Erasmus University Rotterdam. She also holds a Master Degree (cum laude) in Cultural Anthropology and a Bachelor in Business & Economics (UFRGS, Brazil). Carolina teaches Cultural Economic Theories and Topics in Cultural Organizations in the Master program (Cultural Economics and Entrepreneurship) at Erasmus University Rotterdam. Some of her works are available in the Journal of Cultural Economics, Journal of Philanthropy and Marketing, Journal of Arts Management Law and Society, Review of Social Economy and Socio-Economic Review.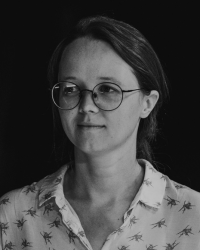 Aleksandra Wiśniewska
Aleksandra Wiśniewska, an assistant professor at the University of Warsaw, Faculty of Economic Sciences, co-founder and co-leader of the Association for Cultural Economics Poland, is a theorist and a practitioner of the economics of theater. She graduated with MA in economics and in cultural studies at the University of Warsaw, where she also received her PhD in economics on the base of the doctoral thesis on non-market valuation of theater. As a Fulbright Awardee she was a visiting researcher at Harvard University in 2022. Aleksandra publishes in Journal of Cultural Economics and International Journal of Cultural Policy. She investigates how valuable culture is for a society, thus what the proper level of public subsidies should be. She is interested in the relationship between different kinds of value that can be assigned to culture: artistic, social, and economic. Her research includes also a broader field of cultural policy and cultural management. Aleksandra is teaching cultural economics, theater economics and theater production at the University of Warsaw and at the Academy of Dramatic Art in Warsaw. She is a theater practitioner. Her theater production manager's portfolio includes over 20 performances, most of them produced in Teatr Studio im. St. Witkiewicza in Warsaw.