November 3-4, 2023
Cultural Affairs in Translation
Russell Valentino
Professor, Slavic and East European Languages and Cultures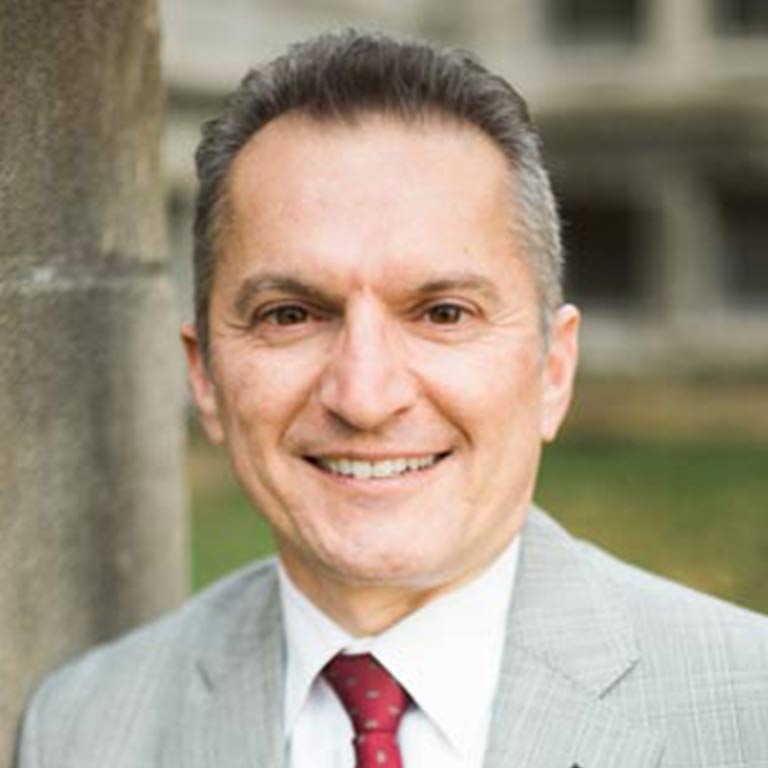 The second Humanities in Cultural Affairs workshop, "Cultural Affairs in Translation," will be co-chaired by Russell Valentino, Indiana University (IU) Professor in Slavic and East European Languages and Cultures.

The workshop will bring together three professors outside of Indiana University: Esther Allen Professor of Latin American, Iberian, and Latino Cultures at Baruch College, Christopher Merrill director of the International Writing Program at University of Iowa, Sean Cotter Professor of Literature and Translation Studies at University of Texas at Dallas, and Rhi Johnson Assistant Professor of Spanish and Portuguese at Indiana University, along with several other IU humanities colleagues across multiple departments.

The participants will gather at the Lilly Library for an evening reception and pop-up display of IU humanities professors' archival translation pieces on November 3, 2023. On Saturday, November 4, the workshop will continue on campus from 10:00 a.m. to 3:00 p.m. at the O'Neill School of Public and Environmental Affairs for an academic discussion in a more intimate academic setting that will go further in depth on translating topics in cultural affairs and hearing from those in the field.

Register here to attend the pop-up exhibition and reception on Friday, November 3, 2023. For the academic discussion on Saturday, November 4, 2023, you can register at this link. Registration closes November 1, 2023. 
Learn more and register now for the Humanities in Cultural Affairs series.
Participants
Esther Allen, Professor, Latin American, Iberian, and Latino Cultures - Baruch College

Sean Cotter, Professor, Literature and Translation Studies - University of Texas at Dallas
Christopher Merrill, Director, International Writing Program - University of Iowa
Rhi Johnson, Assistant Professor, Spanish and Portuguese - Indiana University
Artwork credit: Banner image by photographer, James Brosher.